Oil cooler project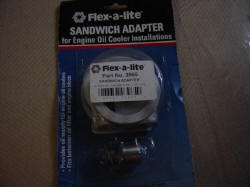 Bought this at a local speed shop. Cost about $25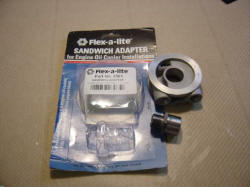 Not much there. I did have trouble with the O-ring on the back side of this adaptor. The O-ring was a bit to large, I removed it and made a gasket instead, then I cleaned up all the oil.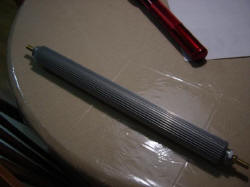 This is the cooler. It's really a power steering cooler for a hot rod. Cost about $40.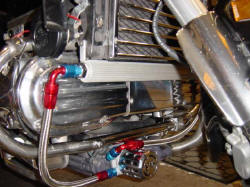 Since My bike Is an Interstate, the pods will cover the brackets.
The AN 8 braided lines and fittings get pretty pricey. The fittings go for between $12 to $20 each. Cheaper hydraulic lines could be found