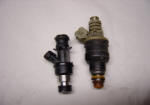 Delphi Mini injector from a LS1 Corvette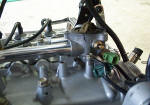 Water Temp sensor for theEMU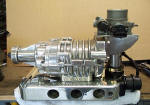 New manifold down tube and throttle body.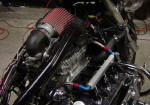 Top view of the assembly.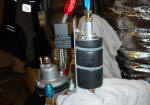 Fuel Pump and Regulator set up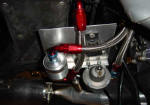 Fuel pump, regulator and filter. All mounted under the bike.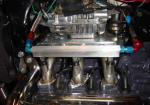 Left side fuel rail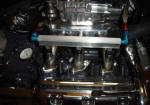 Right side fuel rail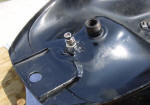 Petcock? We don't need no stinkin petcock! I used quick disconnects I found at a boat store for the fuel feed and for the return.
It takes me about 30 seconds to pull the tank off the bike.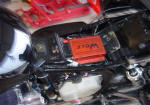 EMU mounted under the seat.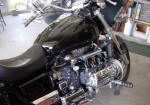 Finnished product. Well almost, I'm NEVER finnished.