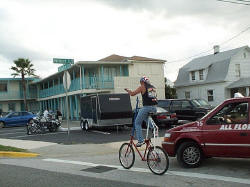 Well, it was bike week.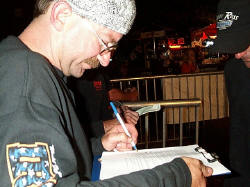 Do I sign here under "deceased"?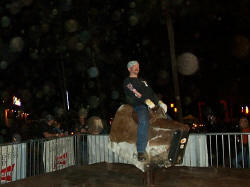 Yee... Haw!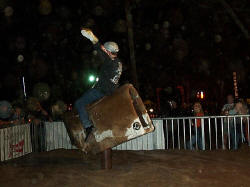 Oh, boy I'll bet he's going to be sore tomorrow.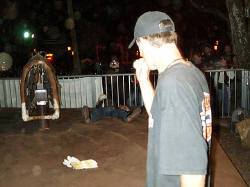 He had to pay to do this?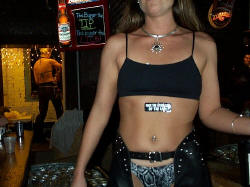 The sign says @u#$ the other side of the bar!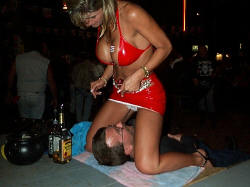 I had to twist Steve's arm to get him to drink a shot. Yah, Right!
Just what is going on here?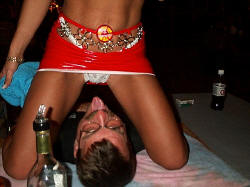 Ok, Now I see whats going on.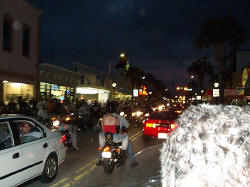 Traffic was light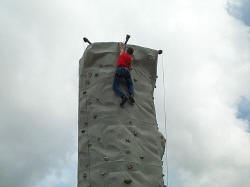 Second try at the rock worked much better.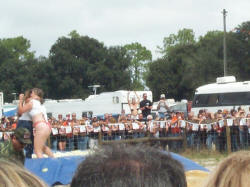 Hey! dem gurls is fite in.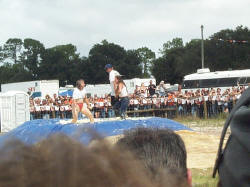 Look at um go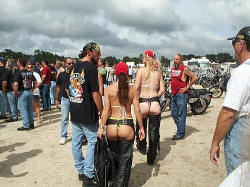 Every where we went we saw Mosa's cuzins.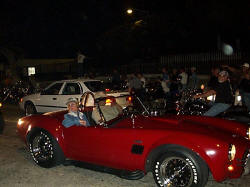 Not a bike but still looked cool.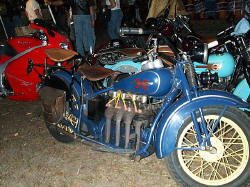 A 1940 Henderson?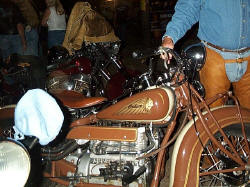 1941 Indian Inline 4 with exposed valve train.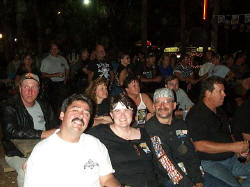 I wouldn't say half crocked, I think we we darn near all the way crocked.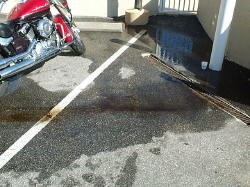 All this HD blood running down the hotel parking lot. Just from washing bikes.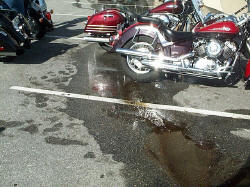 Every bit headed out to sea.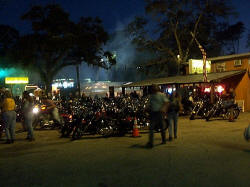 Headed to the Iron Horse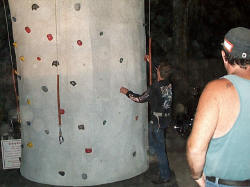 What some people will call "fun".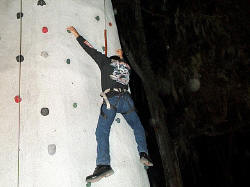 Looks like to much work.
Hmm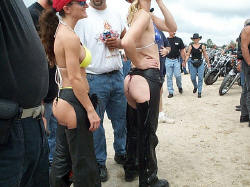 Sisters?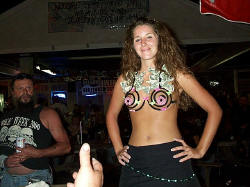 Nice Top.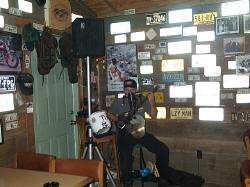 The band a the Jackson Hole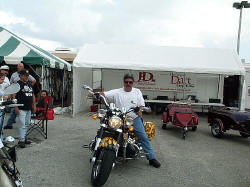 I had a chance to ride LaMonsters bike. Shhh... don't tell him.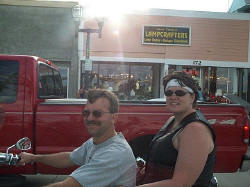 Hey its Cow Poke and Lady Rider!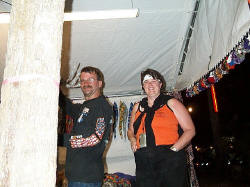 Shopping Daytona style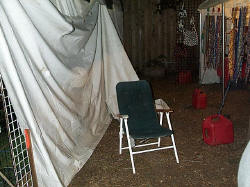 My favorite spot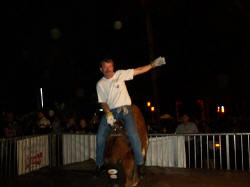 Again? You'd think he'd learn,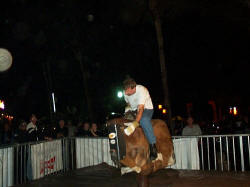 I did hear him say that twice was enough.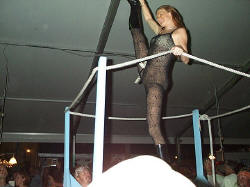 A future member of the Rocketts?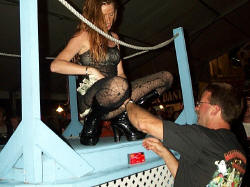 Is she giving him money?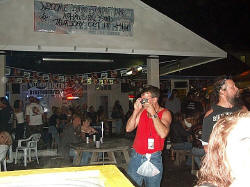 Hes got a one track mind,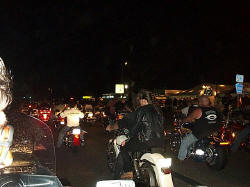 Traffic at the Iron Horse. I've never senn as many cops as this trip.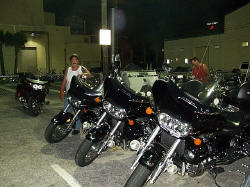 Eddie Two States must have been here. But I couldn't find him.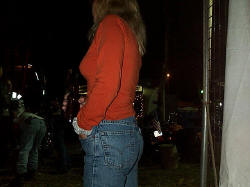 JoAnne was busy watching the Wet tee shirt contest.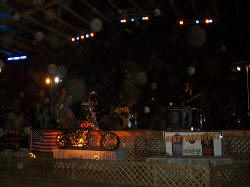 One of the Vanzants, I can't tell them apart.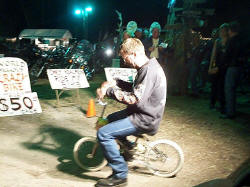 Steves 1100 V Star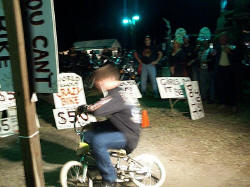 Hes getting the hang of it, He said hes gonna practice for next time.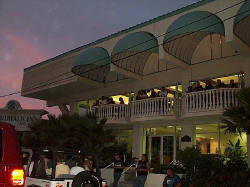 Who is this guy "Dick"? These girls really wanted to find him in the worst way.